In the lyrics of Hank Williams, Jr., an attitude adjustment makes all the difference. I saw that clearly demonstrated today.
Just a few of my experiences and observations…
I Appreciate the Appliance Installers
This one was amazing.
We purchased some new appliances for a kitchen renovation. The week before Christmas, the appliances were delivered and left crated in the middle of the living room. We weren't quite ready to put them in place so I was told that all I had to do was make a call and someone would come out and finish the job.
Not quite!
After about 20 phone calls and a couple of guys showing up with the opposite of what we're appreciating today, a team of professionals showed up bright and early this morning to "get the job done."
Wow! What a "breath of fresh air."
They knew exactly what they were doing and were efficient. That wasn't the best part. They had awesome "can do" attitudes and were a pleasure to have in our home.
After almost two weeks of stressful calls and looking at huge boxes in the middle of the living room, we actually have a range to cook on again. And, I washed dishes in the new dishwasher.
It's a dream come true!
I Appreciate My Sister's Expertise
If you've read some of my other articles, you have recall that I am a CPA. My sister is a CPA too. She got started a few years later than I did. I focused on business/management consulting but she ended up specializing in tax consulting. I am thrilled to pass all of our accounting information along to her right after the end of the year to let her work her magic on it.
We have several new things to factor into the mix this year so I had a lengthy conversation with her this morning to strategize. What an amazing resource! It was another "breath of fresh air" to have a trusted advisor on the other end of the phone.
And, she loves what she does so she always has a great attitude when I'm "picking her brain."
In case you haven't figured it out, I love my sister and her expertise is "icing on the cake."
I Appreciate My Husband's Sister
As long as we're talking about sisters, I have to "sing the praises" for my husband's sister who is here helping with her father's recovery.
She has been a delight in every way. She has such a great attitude. And, her background and experience has been a real comfort to us. We have NO experience with the level of care that is required under these circumstances. She has been able to fill in a lot of holes for us.
This morning, one of our Facebook friends recommended that we find some music to play in the ICU cube. I thought "That's a great idea. I'll see if they're interested in doing something like that."
I went downstairs to find my sister-in-law putting together a play list of music for her dad on her tablet computer. She and her mom had been working on it for quite awhile and were really having fun assembling it.
Wow! Another "breath of fresh air." They headed off to the hospital with it for another day of vigilant anticipation. And, with great attitudes!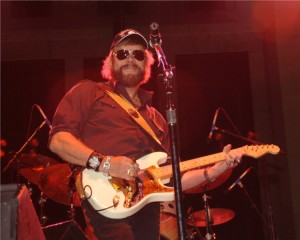 I think Hank was right. An attitude adjustment can make all the difference. You can find enjoyment in what you're doing or see it as a burden. The good news is that even if we catch ourselves in the midst of "burden mindset" we can quickly make the shift. It is a choice.
Share an experience where you witnessed a great attitude. Was it "contagious?" I know it has been for me today.
Complete the sign-up form so you can receive updates or even participate in the Moments of Aware Appreciation Movement. Appreciation is a powerful tool that helps us create more of what we say we want in our lives. Give it a try and share your experiences.